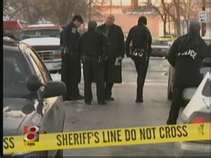 Two men, one from Boston and the other from Stoughton, were arrested this past Saturday on Massachusetts Theft Crimes and Violent Crimes Charges in an alleged purse snatching incident.
Nathaniel Webster, 32, of Boston, and Tameika Dunbar, 29, of Stoughton, were both charged with Unarmed Robbery, Resisting Arrest and Assault & Battery.
According to the Boston Police Department, Webster and Dunbar allegedly came behind two woman in Mattapan, hit them and stole one of their purses. The pair was reportedly arrested after their car was pulled over nearby by responding police officers.