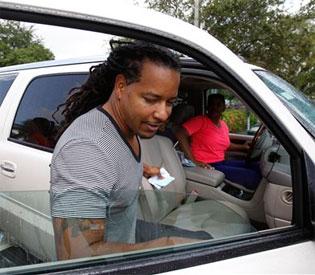 Manny Ramirez, formerly outfielder for the Boston Red Sox, was arrested this morning at his home Florida home on Domestic Violence Charges agains his wife, Juliana Ramirez. He was expected to be arraigned this morning charges of Assault & Battery.
According to the police, Juliana Ramirez alleged that Manny Ramirez hit her with an open hand with enough force to cause her head to hit the headboard of the bed. Police also reported observing visible injuries on Ms. Ramirez' face, noting that it was red and swollen, and also had a bump on the back of her head.
The former Boston Red Sox player denied the allegations.