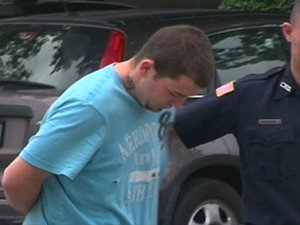 Daniel Burns, 26, was arraigned in Lowell District Court yesterday morning on several Massachusetts Crimes of Violence Charges in connection with allegedly attacking Brenda Finch Wednesday morning at her home.
Burns was charged with Attempted Murder, Armed Assault with Intent to Commit Murder, Assault & Battery with a Dangerous Weapon, and Breaking & Entering in the Daytime to Commit a Felony.
According to the Lowell Police Department, Daniel Burns allegedly broke into the Lowell home Brenda Finch after she returned from taking her 4 year old child to preschool. She described to police that she noticed one of the windows in her home was up and then began searching the home.