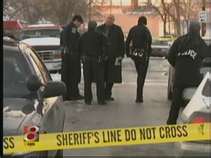 Two men, one from Boston and the other from Stoughton, were arrested this past Saturday on Massachusetts Theft Crimes and Violent Crimes Charges in an alleged purse snatching incident.
Nathaniel Webster, 32, of Boston, and Tameika Dunbar, 29, of Stoughton, were both charged with Unarmed Robbery, Resisting Arrest and Assault & Battery.
According to the Boston Police Department, Webster and Dunbar allegedly came behind two woman in Mattapan, hit them and stole one of their purses. The pair was reportedly arrested after their car was pulled over nearby by responding police officers.
The Massachusetts Theft Crime of Unarmed Robbery makes criminal the act of one, who is not armed with a dangerous weapon, by who by force or violence robs or steals the property or money of another person. The potential penalty for Unarmed Robbery in Massachusetts is imprisonment for any term of years up to life.
In my practice, allegations of Armed Robbery and Unarmed Robbery in circumstances involving purse snatching are more and more common. In the past, persons charged with these crimes often had their charges reduced to Larceny from the Person and the cases usually remained in the district courts.
In the past year or so, as purse snatching are more common and apparently increasing in violence, prosecutors are taking a closer look at these cases and appear to be indicting more of them to Superior Court, where the penalties are much stiffer.
Boston Criminal Lawyer Lefteris K. Travayiakis is available 24/7 for consultation on all Massachusetts Theft Crimes Charges, including Armed Robbery and Unarmed Robbery.
To schedule a Free Consultation, Click Here to Contact a Boston Theft Crimes Lawyer or call 617-325-9500.