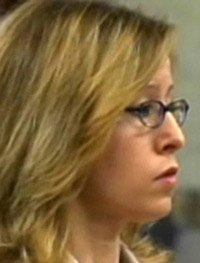 Elizabeth Spoon, 40, plea guilty this past May in Peabody District Court to Assault & Battery with a Dangerous Weapon for stabbing a man who was fighting with her boyfriend 22 years ago. In exchange for pleading Guilty, she was sentenced to 3 years' probation.
The incident happened 22 years ago. Although a warrant for her arrest issued at the time, she was never brought before the court because the warrant was mistakenly issued with her boyfriend's last name. It took the police 22 years to match with the Social Security number on the warrant with Spoon's…
Prior to answering to the charges in Peabody District Court, Spoon was employed as a Beverly Middle School Teacher teaching fifth-grade math. Her license to teach having recently been reinstated, she is now hoping to have her old job back.
Boston Criminal Lawyer Lefteris K. Travayiakis is an experienced criminal defense lawyer available 24/7 to represent those accused of misdemeanor and major felony crimes, including Crimes of Violence.
To schedule a Free Consultation and to speak with a Boston Criminal Lawyer, Contact Us Online or call 617-325-9500.
For emergencies and/or immediate assistance, click here to e-mail Attorney Lefteris K. Travayiakis directly.