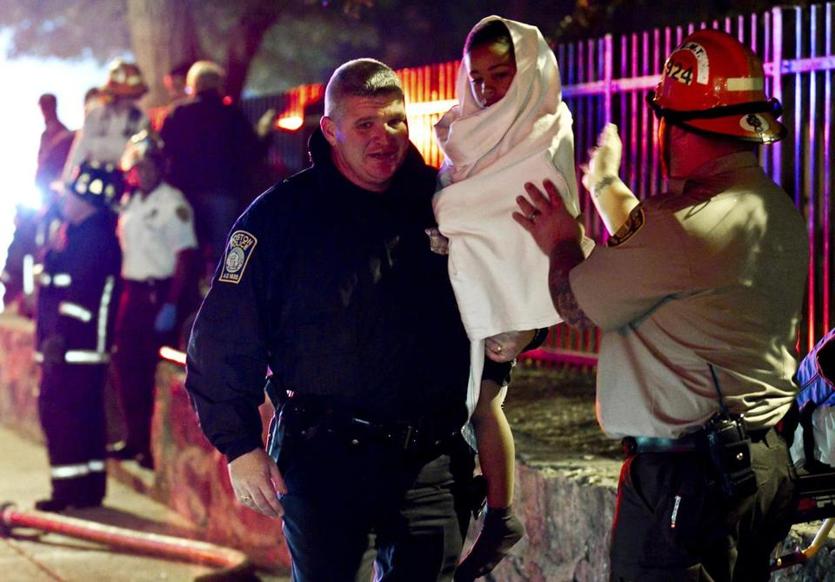 Mohamed Abdul Jabar, 28, of Medford, was arrested this morning for allegedly setting fire to a Boston apartment building this morning that reportedly injured 13 and left dozens homeless. He faces charges including Attempted Murder and Arson.
According to the Boston Police Department, Jabar allegedly tried to commit suicide by turning on the gas from a stove from within one of the apartments and then lighting a match. Jabar also reportedly suffered injuries as a result of the fire and was taken to Boston's Massachusetts General Hospital to be treated.
According to Boston Police, Jabar allegedly told medical responders that he "blew up his house."
Due to the quickly moving blaze, many of the residents within the apartment complex had to be rescued by Boston Firefighters through windows. In one instance, a six year old child had to be dropped into the open arms of a firefighter 3 stories below to avoid the heavy smoke.
The crime of Arson in Massachusetts is defined as the willful and malicious setting of a fire and causing to burn the dwelling of another, and is punishable by commitment to state prison for up to 20 years.
By statute, in order to be convicted of the crime of Arson, the prosecutor must prove that the defendant acted willfully and maliciously. "Willfully" means that the person acted intentionally and by design, and not by just mere thoughtless or accident. In other person, the person intended both the conduct and the resulting harm from his actions.
"Malice" means that the act was done with an evil disposition, or with a wrong or unlawful motive.
In this case, however, and even with evidence of Arson, prosecutors will have a more difficult time in proving the crime of Attempted Murder against Jabar.
In order to be convicted of Attempted Murder in Massachusetts, the prosecutor must prove that the defendant had a "specific intent to commit the crime of Murder". In other words, they must prove that it was Jabar's intent to commit the murder, or unlawful killing of another, when he allegedly set the fire. This requires that the government prove the mental state of the defendant at the time when the alleged criminal act was committed – which is not as simple as it may sound.
Boston Criminal Lawyer Lefteris K. Travayiakis is available 24/7 for consultation on all Massachusetts Crimes of Violence Charges, including Attempted Murder and Arson.
To schedule a Free Consultation, Click Here to Contact a Boston Criminal Lawyer or call 617-325-9500.
Attorney Lefteris K. Travayiakis may also be reached at lefteris@travayiakis.com.