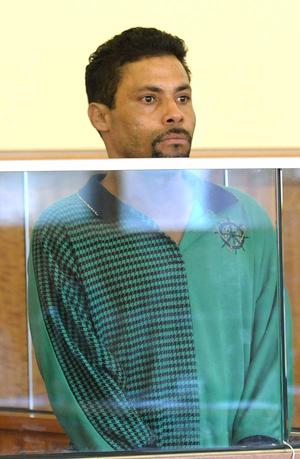 Angel Luis Cruz, 38, of Fall River, Massachusetts, was ordered held without bail after his Arraignment this week for allegedly kidnapping a 58 year old woman from her front porch and taking her to his apartment where he raped her.
The Bristol County District Attorney's Office alleges that one of the woman's sons witnessed his mother being dragged from her porch and gave chase without success. He did, however, obtain a description of the suspect's vehicle along with a partial plate number. About an hour after her abduction, the woman was seen walking towards her home after apparently being dropped off by Cruz.
When she was released from Cruz' custody after the alleged assault, the unidentified woman led Fall River Police Officers to the apartment where the crime took place. Although Cruz was not present in the apartment when police came to investigate, he was eventually found near the home and arrested.
Cruz was held without bail following his arraignment in Fall River District Court on charges including Kidnapping and Rape.
Boston Criminal Lawyer Lefteris K. Travayiakis is an experienced criminal defense lawyer available 24/7 to represent those accused of major felony crimes, including Kidnapping, Rape and other Crimes of Violence.
To schedule a Free Consultation and to discuss your case with a Boston Criminal Lawyer, Contact Us Online or call 617-325-9500.
For emergencies and/or immediate assistance, click here to e-mail Attorney Lefteris K. Travayiakis directly.