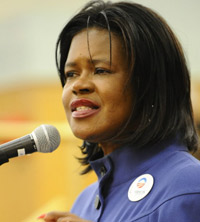 Diane Wilkerson, the former State Senator from Roxbury, Massachusetts, appeared in Boston's Federal Court today and pled Guilty to 8 counts of Attempted Extortion.
Wilkerson was charged with Attempted Extortion for allegedly taking thousands of dollars in bribes. She was initially charged under a 32 count indictment, which also included Conspiracy to Extort Cash, Mail Fraud and Wire Fraud. 24 of those indictments were dismissed by Federal prosecutors in exchange for her guilty plea to the 8 counts of Attempted Extortion.
The substance of the criminal indictments on the extortion charges included taking bribes totaling $23,500 to secure a liquor license for a nightclub, as well as promising to influence legislation relative to commercial development in her district of Roxbury. Federal prosecutors also alleged that Wilkerson accepted $23,500 from a Roxbury businessman, Ronald Wilburn. Wilburn, however, was cooperating with the FBI and assisted in procuring surveillance video of Wilkerson stuffing cash into her bra.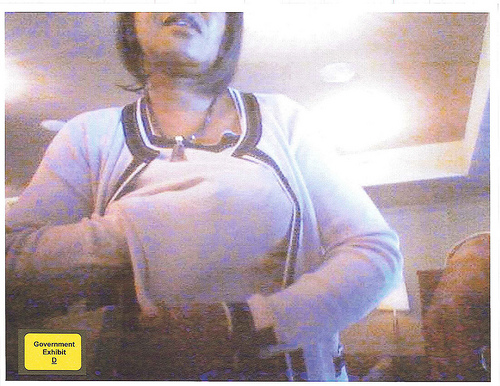 Notably, facing criminal charges was nothing new to the former State Senator. In 1997, Wilkerson pled guilty for failing to file tax returns. In 1998, she violated her probation and she was ordered to a halfway house for 30 days. Also in 1998, Wilkerson was found in violation of campaign finance laws.
Although the maximum penalty for