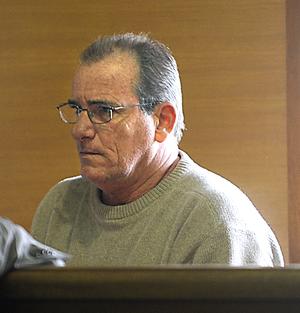 Donald Johnstone, 58, of Hopkinton, was arrested this week on Massachusetts Sex Crimes Charges that he sexually molested a raped a Framingham teenager. He was arraigned in Framingham District Court on several sex crimes charges including two counts of Rape, Indecent Assault & Battery, and Dissemination of Obscene Material to a Minor.
According to the Framingham Police Department, the teenager who was allegedly sexually molested and Johnstone are known to each other. Over the past several months, Johnstone allegedly would go into the boy's bedroom, remove his clothes and touch him in a sexually inappropriate manner.
One one recent incident, the Middlesex County District Attorney's Office alleges that Johnstone performed oral sex on the teenager, which led to the Sex Crime of Rape. In another incident, prosecutors alleged that Johnstone sent the teen an email with obscene videos of men engaging in various sexual acts.
Framingham Police reportedly have spoken with the boy, who conveyed to them that he actually did not want Johnstone arrested because of his employment. Donald Johnstone is reportedly employed at Boston Medical Center as a registered nurse.
Following his arraignment in Framingham District Court on these Massachusetts Sex Crimes Charges, Donald Johnstone was released without bail on his own personal recognizance, but with certain conditions of release, including that he have no contact with the complainant.
The Massachusetts Sex Crime of Indecent Assault & Battery is defined as an 'indecent act' that involves touching portions of the anatomy commonly thought private. The penalty upon conviction for this sex crime is imprisonment in the House of Corrections for up to 2.5 years or to state prison for up to 5 years.
Additionally, Rape in Massachusetts is punishable by up to 20 years in state prison. By definition, Rape is the natural or unnatural sexual intercourse with another by force or against that person's will.
A conviction for either of these sex crimes, Rape or Indecent Assault & Battery, could result in the person convicted being subject to Registering as a Sex Offender with the Massachusetts Sex Offender Registry Board or even being subjected to lifetime community parole.
Massachusetts Sex Crimes Lawyer Lefteris K. Travayiakis has successfully defended against a variety of sex crimes. See Case Results.
Boston Criminal Lawyer Lefteris K. Travayiakis is available 24/7 for consultation on all Massachusetts Sex Crimes.
To schedule a Free Consultation, Click Here to Contact a Massachusetts Sex Crimes Lawyer or call 617-325-9500.