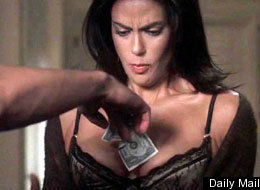 Lowell Police Officer Aravanh Lakmany was indicted this past week by the Middlesex County District Attorney's Office for Massachusetts Sex Crimes Charges alleging he raped two prostitutes while on duty.
Aravanh Lakmany was indicted on sex crimes charges of Rape and Soliciting Prostitution.
According to the Middlesex County District Attorney's Office, Aravanh Lakmany allegedly solicited several prostitutes from 2009 going forward while he was working the overnight shift for the Lowell Police Department. He is alleged to have asked the purported prostitutes to get into the back seat of his police cruiser, driven them to a remote area, and then alleged rape them or engage in other sexual acts with them.
The Massachusetts Sex Crime of Rape involves the sexual intercourse with another person by force and against that person's will; or by conduct that compels that person to submit to sexual acts by the threat of bodily force or violence.
The Crime of Rape in Massachusetts is punishable by imprisonment for up to 20 years for a first-time offender, and up to life for a subsequent offense.
In addition to the charges against the police officer, the City of Lowell may also be facing a potential Civil Rights Violations lawsuit by the purported victims against the city. If the allegations prove true, that these women were raped by a Lowell Police Officer while on duty and in his capacity as a police officer, the women may very likely seek monetary damages from the city.
Boston Criminal Lawyer Lefteris K. Travayiakis is available 24/7 for consultation for all Massachusetts Sex Crimes, including Rape.
Click Here for a Free Consultation with a Boston Sex Crimes Lawyer or call 617-325-9500.