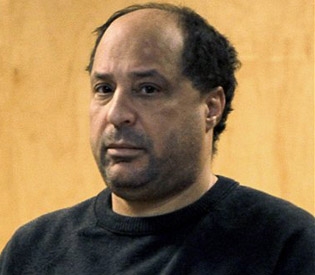 Vernon Perry, of Rhode Island, was arrested in Massachusetts this past Saturday and charged with his ninth (9th) Drunk Driving Charge.
Perry was arraigned in Tauton District Court this morning and charged with Operating Under the Influence of Alcohol, Subsequent Offense, as well as Negligent Operation of a Motor Vehicle. Following his arraignment, he was held without bail pending a Dangerousness Hearing.
In Massachusetts, a conviction for a 5th or subsequent Drunk Driving charge carries up to 5 years in state prison.
According to the Bristol County District Attorney's Office, Perry was driving erratically, and the vehicle was drifting back and forth over the double yellow line. The Taunton Police Officer that stopped Perry's car claimed he observed his eyes glassy and red; and that it took him four attempts to get his license out of his wallet.
Perry was also asked to perform Field Sobriety Tests, which he failed; and he refused to submit to a Breathalyzer Test.
Should I Take the Breathalyzer Test?
If ever pulled over for suspicion of drunk driving in Massachusetts, you should know that the legal limit for Blood-Alcohol Content (BAC) is 0.08, which is relatively low.
Although police officers are supposed to tell you, they may (intentionally?) omit to tell you that you have the right to refuse to submit to a Breathalyzer Test. Although there will be a mandatory loss of your Driver's License if you do refuse to take the Breathalyzer Test (how long depends if you've previously been convicted and/or requested to take a BAC test), you should carefully weigh any loss of your Driver's License against the likelihood of providing greater evidence against you in the inevitable criminal prosecution.
For example, in cases where you know you would blow a BAC reading greater than 0.08, you might decide to refuse the Breathalyzer test with the hope of all other evidence against you being week, and hopefully beating your drunk driving case.
If you elect not to submit to a Breathalyzer Test, you should know that a refusal cannot be used at trial in the criminal prosecution against you.
In Massachusetts, the length of suspension of your Driver's License due to a Breathalyzer Refusal depends on whether you have any prior convictions or prior refusals to Breathalyzer Tests. If none, your license will be suspended for 180 days; with two priors, it will be suspended for 5 years; and with three prior, you could face a lifetime loss of your Driver's License.
Boston Criminal Lawyer Lefteris K. Travayiakis has successfully defended and obtained acquittals for persons charged with Operation Under the Influence of Alcohol and related Drunk Driving Charges. See Case Results.
If you have been charged with Drunk Driving and would like a Free Consultation with a Boston Drunk Driving Lawyer, Contact Us Online or call 617-325-9500.