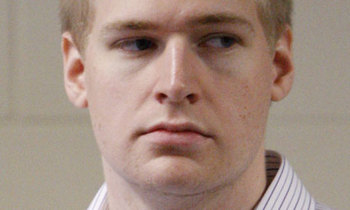 Phillip Markoff, dubbed the "Craigslist Killer" by the media who was held without bail pending his Murder trial, was found dead at the Suffolk County Jail on Nashua Street yesterday morning from what appears to have been a suicide.
According to sources from the Boston Police Department and the Suffolk County Sherriff's Department, Markoff was found alone in his cell with a plastic bag tied over his head. One other source also stated that Markoff had also cut one of his arteries.
Markoff charged with the April 2009 Murder of Julissa Brisman, whom he allegedly met at the Marriott Copley Hotel in Boston after locating her on a Craigslist ad. The Boston Police Department and Suffolk County Prosecutors alleged that Markoff struggled with her in the hotel room before shooting her 3 times in the chest.
Notably, Markoff was also charged with attacking 2 other women whom he also allegedly met through Craigslist. In those incidents, the women were not injured, but Markoff was also charged with Armed Robbery and Kidnapping.
At the time of his arrest, Markoff was a Boston University Medical Student who resided in Quincy. He was engaged at the time, and when police stopped him on I-95 in Walpole, he told police he was headed to Foxwoods with his fiancee, Megan McAllister, who was also in the car with him. Markoff was taken into custody that evening and arraigned the following day on Murder and Armed Robbery Charges.
Boston Criminal Lawyer Lefteris K. Travayiakis has defended persons against hundreds of major felony crimes, and is available 24/7 to discuss your criminal case, including Murder, Armed Robbery and other Crimes of Violence.
To schedule a Free Consultation and to discuss your criminal case with a Boston Murder Lawyer, Contact Us Online or call 617-325-9500.