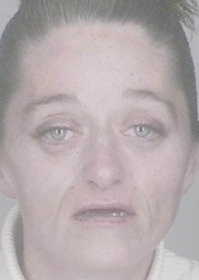 Jill Quigg, who got a role in the film "Gone Baby Gone" was arrested and charged in Quincy District Court with Breaking & Entering in the Daytime, Larceny Over $250, and Malicious Destruction of Property.
According to the Quincy Police Department, witnesses reported seeing Quigg and Georgios Keskinidis, 28 of Lynn, near the apartment building, and carrying a flat-screen TV and a computer printer. When Quincy Police Officers approached the pair, Quigg allegedly told them she saw a black male breaking into the apartment, and that she and Keskinidis chased the man, who then dropped the stolen items. Quigg said she took the items only for safekeeping.
In Massachusetts, the crime of Breaking & Entering in the Daytime is a felony that is punishable by up to 2 years in the House of Corrections of up to 10 years in state prison. In order to be convicted of this crime, the prosecutor would have to prove, beyond a reasonable doubt, that:
The defendant broke into a building belonging to another person;
He/she did so with the intent to commit a felony in that building; and
The act was committed in the daytime.
Under Massachusetts criminal law, "breaking" is defined as exerting physical force, however slight, and forcibly removing an obstruction and gaining entry. However, opening a door, even if unlocked, or even going through an open window, is considered a "breaking."
Boston Criminal Lawyer Lefteris K. Travayiakis is available 24/7 for consultation on all Theft Crimes.
To schedule a Free Consultation with a Boston Criminal Lawyer, Contact Us Online or call 617-325-9500.