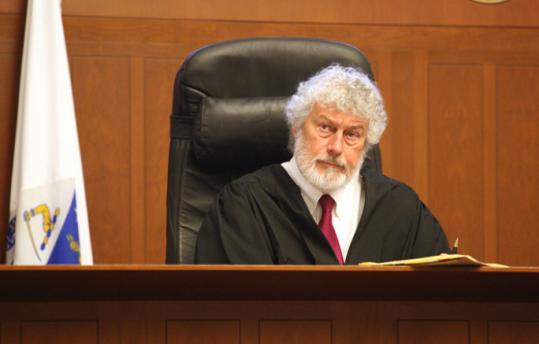 Sunday's Boston Globe cover story, entitled "He's the jurist defendant's covet – Judge 'Let Me Go'", unfairly portrays Boston Municipal Court Judge Raymond G. Dougan, Jr. as the most lenient judge in the Commonwealth of Massachusetts and misleads the public from what the Suffolk County District Attorney's Office is trying to accomplish – an uneven playing field.
The reality is, for every Judge who may be 'defense oriented', there are 20 Judges who continue to 'prosecute from the bench'. Why doesn't the Boston Globe run a front page article about the number of cases that are dismissed in Suffolk County each year because Mr. Conley's office neglects to obtain evidence or otherwise prepare for trial? Or because police and other witnesses fail to appear? Or when prosecutor's witnesses are caught lying under oath in court? Or when prosecutor's withhold exculpatory evidence while defendant's are wrongfully detained in jail?
At the end of the day, it is a pathetic and clearly calculated campaign undertaken by the Suffolk County District Attorney's Office to remove from the judiciary any Judges that are not afraid to make truly independent rulings and without regard to whether or not they appease Mr. Dan Conley. I commend Judge Dougan for not caring whether his rulings piss off the prosecutors…I commend him for standing firm on each and every ruling he has made. The reality is, there are way too many judge's that make their rulings because they are influenced with public opinion.
One of the fundamental cornerstones of our criminal justice system is the judicial independence Judges are afforded. When the Suffolk County District Attorney's Office then makes it their mission, and if successful, to remove judges whose rulings may tend to make their prosecutions more difficult, the system will invariably be broken and constitutionally flawed.
I believe the public would be better served if the Suffolk County District Attorney's Office provided more attention to properly prosecuting their cases, rather than focusing their time and resources to remove Judge Dougan in order to help their prosecutors obtain a better conviction rate.
Mr. Dan Conley would be mindful to perhaps conduct an internal review of his own administration and correct whatever issues his office may be having, instead of attempting to create a constitutional injustice by influencing and manipulating the judiciary in his favor through a calculated media campaign.
…I'm sure if the criminal defense bar were to name individual judges who notoriously rule overwhelmingly in the prosecution's favor the Boston Globe would need to dedicate an entire section for that story. …but oh, I forgot, when we speak about 'criminals', we should just burn that often disregarded piece of paper called the Constitution, skip arraignment and trials, and just impose the death penalty on everyone?
….we seem to forget that little known Constitutional right that everyone is 'presumed innocent until proven guilty beyond a reasonable doubt'. Sure, you may not be a hardened criminal with a 6 page record and have a hobby of robbing banks – but wait until you leave a restaurant with your family one night and get arrested for a DUI after having a glass of wine – suddenly you feel the police officers are overzealous, the system is corrupt, out to get you, and attorneys like myself are your best and only friend…
Boston Criminal Lawyer Lefteris K. Travayiakis can be reached at 617-325-9500.