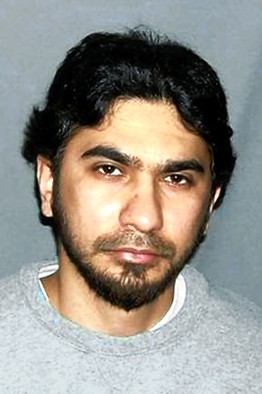 Faisal Shahzad, a Pakistani-born U.S. Citizen, plead guilty today in Manhattan's Federal Court in connection with the failed Times Square bombing this past May. The 10-count indictment included charges of Conspiracy to Use a Weapon of Mass Destruction; Attempting an Act of Terrorism; and Transportation of an Explosive.
Shahzad is a self-proclaimed "Muslim soldier" who resided in Connecticut and who apparently had no history of support for jihad and was not on the U.S. government's watch list. It was discovered, however, that he had received 'terror training' in Pakistan sometime late in 2009. He told the court that he had traveled to Pakistan to join the Tehrik-e-Taliban extremist group and trained with them for 40 days, with an additional 5 days of explosives training. It was also reported that he had received about $12,000 to help fund the car-bomb attack.
Upon his guilty plea, Shahzad explained that he arrived in Times Square on May 1st sometime after 6:00 p.m. and lit the fuses, hoping the bomb would explode in less than 5 minutes. He also stated that he then walked to Grand Central Station and listened for the bomb to explode. When he didn't hear anything, he took a train back to Connecticut. Inside the car bomb were several bags of fertilizer, 2 5-gallon gasoline canisters, 152 M-88 fireworks, 3 propane gas canisters and 2 alarm clocks connected to wires.
At sentencing, Faisal Shahzad faces life imprisonment.
Boston Criminal Lawyer Lefteris K. Travayiakis has extensive experience in defending those accused of Crimes of Violence, and can assist in explaining and defending your legal rights.
To schedule a Free Consultation and to discuss your criminal case with a Boston Criminal Lawyer, Contact Us Online or call 617-325-9500.