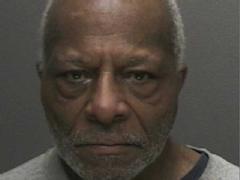 Joseph Potter, 74, of Dorchester, was arrested on Massachusetts Sex Crimes Charges for allegedly groping a female student last November who was on her way to school. Potter was arraigned last week in Roxbury District Court on charges of Indecent Assault & Battery.
According to the Suffolk County District Attorney's Office and Massachusetts Bay Transportation Police, Potter allegedly groped a female student on a bus traveling to Ruggles Station on November 3. According to the woman, Potter allegedly sat beside her on the bus and then started rubbing her thigh.
Then, earlier this month, the same female student allegedly recognized the man on another MBTA bus and told police officers that Potter was the person who allegedly groped her back on November 3. Joseph Potter was allegedly stopped by the police and arrested after the female purportedly identified him.
Clearly, one of the key issue in this case is a Defense of Identification. As part of his defense strategy, Potter will want to scrutinize the initial description of the 'suspect' that was given on November 3 when the incident was initially reported. Assuming there are no video or surveillance images of the person from the November 3 incident, the prosecutor against Joseph Potter will come down to accuracy of the identification.
As with all Massachusetts Sex Crimes, because the potential consequences could include incarceration and registration with the Massachusetts Sex Offender Registry Board, persons charged with such Sex Crimes should immediately Consult with a Boston Sex Crimes Lawyer.
Boston Criminal Defense Attorney Lefteris K. Travayiakis is available 24/7 for consultation on all Massachusetts Sex Crimes, including Indecent Assault & Battery and Rape.
To schedule a Free Consultation, Click Here to Contact a Boston Sex Crimes Lawyer or call 617-325-9500.