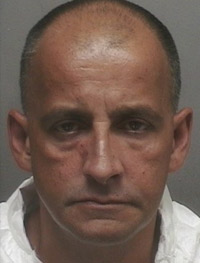 Roger Paron, Jr., was arraigned yesterday in the Dorchester Division of the Boston Municipal Court on Murder Charges for killing his wife, Victoria Paron, 39.
This past Saturday, Boston Police Officers responded to Victoria Paron's home on Bicknell Street in Dorchester to conduct a well-being check. The following day, Boston Police Officers located Roger Paron near Talbot and Blue Hill Avenue in Dorchester and when asked about his wife, he allegedly stated: "She's dead. I killed her." Boston Police Officers then went to the couple's home, where they discovered her body.
Following his Arraignment on Murder Charges, Roger Paron, Jr., was ordered held without bail.
Although unclear at this time, it appears that there may be some issue concerning Insanity or Lack of Criminal Responsibility with regard to this case. In Massachusetts, a person is not guilty of a crime if lacks the 'criminal responsibility' when he committed the crime.
When the Defense of Lack of Criminal Responsibility is raise, the prosecutor must then prove, beyond a reasonable doubt, that the defendant committed the offense charged and that he was sane when he did so. In other words, the burden is not on the defendant to prove any lack of criminal responsibility. In these cases, if the jurors at trial have a reasonable doubt whether the defendant suffered from a mental disease, then in order to find him criminal responsible, the prosecutor must prove that, despite any mental disease or defect, the defendant nevertheless possessed substantial capacity to both appreciate the criminality or wrongfulness of his conduct and to conform his conduct to the law.
Boston Criminal Lawyer Lefteris K. Travayiakis is available 24/7 for consultation to persons charged with Crimes of Violence, including Murder.
To schedule a Free Consultation with a Boston Murder Lawyer, Contact Us Online or call 617-325-9500.