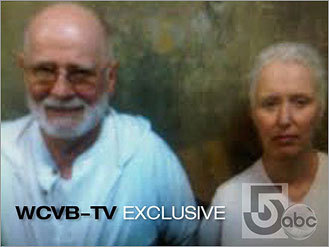 James "Whitey" Bulger, the purported Boston mobster who has been on the run for 16 years, was arrested last night in Santa Monica, CA, where he had reportedly been living in a rent-controlled apartment complex with his long-time girlfriend, Catherine Greig, 60.
Whitey Bulger, now 81, wanted for 19 murders and who had been on the FBI's Ten Most Wanted List, was brought into Federal court this afternoon where he executed the paperwork waiving any contest to extradition and agreed to return to Massachusetts. When asked, Bulger admitted his true name was James J. Bulger; and also stated that he was pretty familiar with the charges against him.
Catherine Greig also agreed to return to Massachusetts without contest to face her own criminal charges.