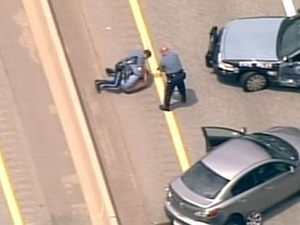 Early yesterday afternoon, Massachusetts State Police Officers initiated pursuit of Alejandro Serra for allegedly driving through downtown Boston and screaming out of his car, and then driving at a man and his grandson who asked him to turn down the music.
Serra, however, wouldn't stop for Massachusetts State Police Troopers, and led them on a high-speed chase on the Massachusetts Turnpike from Boston to Framingham. The chase only ended when Serra rammed his can into a Massachusetts State Police vehicle and spun out of control.
Alejandro Serra was arraigned this morning in the Boston Municipal Court on several charges including Assault & Battery with a Dangerous Weapon, Negligent Operation of a Motor Vehicle, and Failure to Stop for Police.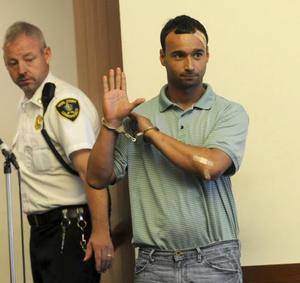 He had been evaluated by a Court Psychologist, who described him to be "out of touch with reality" and recommended that he continue to be evaluated. Ultimately, Serra was held on $5,000 cash bail and ordered to be sent to Bridgewater State Hospital to under a more comprehensive psychiatric evaluation. Clearly, there is a question of whether Serra is even Competent to Stand Trial; and even if so, whether there is a Defense of Lack of Criminal Responsibility for his actions.
Boston Criminal Lawyer Lefteris K. Travayiakis has extensive experience in representing persons charged with Motor Vehicle Crimes, Crimes of Violence, and dealing with issues criminal matters where there are Mental Health Issues and/or Defenses of Lack of Criminal Responsibility.
To schedule a Free Consultation and to discuss your criminal case with a Boston Criminal Lawyer, Contact Us Online or call 617-325-9500.