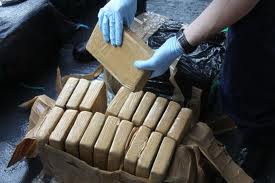 The Norwood Police Department last week arrested 3 men on Massachusetts Drug Crimes Charges who they claim to be key suppliers for drugs in the Town of Norwood.
The 3 men, one from Boston, Quincy and Fall River, were all arrested following a drug investigation with several 'controlled drug purchases' in Norwood that also led to a drug house in Randolph. All three men were charged with Drug Trafficking in Cocaine and Heroin and Conspiracy to Violate the Massachusetts Drug Laws.
Drug Trafficking in Massachusetts is defined as the knowing or intentional manufacture, distribution or possession with intent to distribute certain net weights of controlled substances. The penalties for a conviction for drug trafficking varies depending on the weight and the alleged substance.
For instance, a conviction for Trafficking in Cocaine of 14 to 28 grams carries a sentence of not less than 3 and up to 15 years in state prison; while Trafficking in Heroin of 14 to 28 grams carries a sentence of not less than 5 and up to 20 years in state prison.
There are many potential issues that must be explored and researched an a defense involving a drug crime. Some issues, such as a challenging the probable cause in the issuance of a search warrant or challenging an unlawful search and seizure could be dispositive in the defendants case by getting the drugs suppressed or thrown out. Other times, particularly where controlled buys were employed by the police and the identity of the alleged 'dealer' may be in question, the defense may turn on challenging the defendant's access to or possession of the drugs, even if he resided in the home and/or if the drugs were located in a common area.
On their face, many drug cases may appear to be total losers, with the defendant having no chance of beating the charges. A skillful attorney, with knowledge of the law and possible legal arguments, could often be the difference between a defendant serving 3-15 years and either getting his case dismissed or winning at trial.
Boston Criminal Lawyer Lefteris K. Travayiakis has extensive experience in defending persons charged with Massachusetts Drug Crimes, including Drug Trafficking; Drug Distribution; Possession with Intent to Distribute Drugs; Conspiracy to Violate the Drug Laws; and Drug School Zone / Park Violations, and is available 24/7 for consultation.
To schedule a Free Consultation, Click Here to Contact a Boston Drug Crimes Lawyer or call 617-325-9500.